Explore Your Options
United Realty Group Inc is a full-service Real Estate Brokerage, that offers experienced Realtors a dynamic, driven culture that supports their growth and business goals. Our Brokers, Managers and Administration are encouraging, available and responsive. We are proud to be recognized as local community experts across Florida. We have this honor of distinction because United Realty Group Realtors, Managers and Staff are deeply committed to and involved in their community's quality of life, commerce, growth, safety and property values.
2022 #2 URG
2021 #2 URG
2020 #1 URG
2019 #1 URG
2018 #2 URG
2017 #2 URG
2016 #3 URG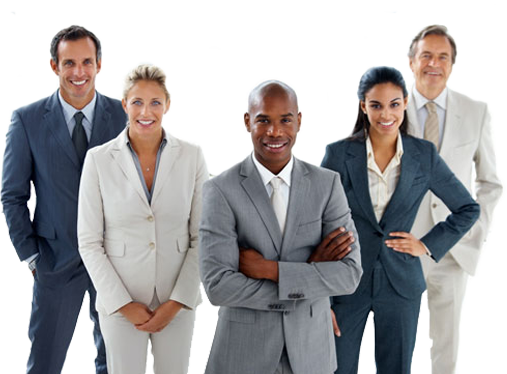 20

Years in Business

Our roots run deep in the South Florida real estate market. We are proud to be family owned and operated. Over the past 20 years we have gained credibility by weathering the SOFLO real estate market with determination and know-how. We have formed long-term strategic relationships in the local real estate and lending committees. United Realty Group Inc. has a proven record for turning circumstances into opportunities for growth. We have been dedicated to Agents from the very beginning and we were the first in South Florida to offer Realtors the highest compensation on every file, and we still believe that family should be the recipients of your hard work.
Access to ALL Sophisticated Locations
United Realty Group Agents have access to all of our sophisticated locations in Broward, Palm Beach, Miami-Dade, and Orange Counties. Our newly modernized offices are inspired and designed specifically for Realtors and their customers. In addition, our offices are professionally equipped with the machines, tools, and materials you need for a successful real estate career. Our offices are located in: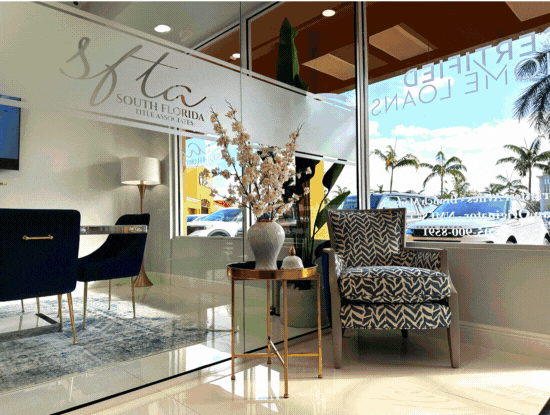 Individual Support
Need a responsive Broker? Our Brokers are available in person, by phone, via text and by email for one-on-one support. United Realty Group Inc. Realtors are confident because they have Brokers backing and advocating for them. Our Branch Managers are dedicated to the success of ALL agents.
" Paul Brownell has been my solid rock support system. He is always there whenever I have a question. Truthfully, I never counted the years I've been with the company but I'm kind of a 'family bird".
— Annette Mongal, URG REALTOR since 2007
"Elizabeth Rodriguez-Hernandez is the reason for my success in challenging transactions. She knows what to do and how to do it. Having a Broker like her on my side is powerful for me and my customers."
— Yanildy Colon, URG REALTOR since 2019
"… in one particular transaction, the commission for the cooperating agent (Me) was reduced after the property was under contract. Elizabeth worked with great authority and wisdom and I received the full initial commission! She is always available with her knowledge, good attitude and friendliness."
— Vicky Howard, REALTOR – URG Realtor since 2016
"Elizabeth Hernandez taught me valuable lessons that I needed to be a better agent. She was always there to teach and guide me when I needed her explicit knowledge! A true leader!!"
— Joani Richter, URG REALTOR since 2017
"Elizabeth is a highly professional, enthusiastic and effective Broker. She is always available to answer my questions quickly, with the upmost integrity and confidentiality."
— Kathy Escobar, URG REALTOR since 2016
Read More
"My sincere recommendation is that URG is a straight forward company with thousands of satisfied Realtors; that they would always pay on time, that they were a pioneer in very low fixed split, and that I always had the impression that I was dealing with very honest and reliable people."
— Henry Bagdadi, URG REALTOR since 2007
"It's been a pleasure working with United Realty Group. We have been through thick and thin together. I don't think I will ever think of leaving United Realty Group."
— Masood Rafiq, URG REALTOR since 2007
"I have to say that the advantages of United Realty Group to another company have always come out on top. I have never had a question or concern that was not addressed by the management over the years. The payment of 100% commission I earned in each transaction was always available at the closing table. I recommend URG to many independent Realtors, and will continue to do so."
— James Boucher, URG REALTOR since 2006
View All Testimonials
United Realty Group, Inc. is an ambitious and dedicated real estate agency that loves growing every day with the right agents!
CONTACT US TODAY! (954) 450-2000 Danny Escalante (X 1010), and Gus Grasso (X 1011)
Benefits of a United Realty Group Agent:
Available Brokers that Advocate for You
Friendly and Helpful Administration
Encouraging and Experienced Branch Managers
Access to ALL 22 Offices
Sophisticatedly Remodeled Offices to meet with your Clients that are professionally equipped with the machines, tools, and materials you need for a successful real estate career
3500 Agents
20 Years in Business
​​100% Commission
$299 Transaction Fee
Dynamic Driven Company Culture
Freedom to Brand Yourself
In-House CE Courses
Seminars and Get-Togethers
Holiday Parties
No Sign-up, Desk, Monthly or Hidden Fees
Personalized Website +CRM for $25 Per Month