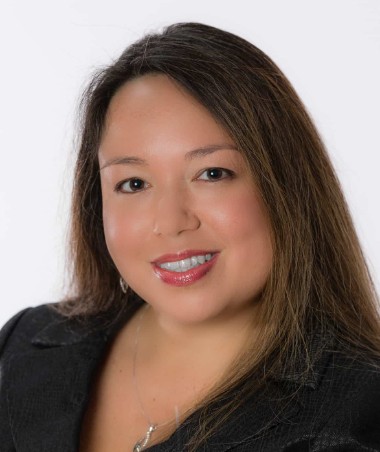 Area Director of Boca Raton & Boynton Beach
and Broker Associate
Linda Barratt Cervantes shares her love for real estate with our professionals offering guidance and coaching while helping clients in surrounding communities as the Boca Raton|Boynton Beach Area Director of United Realty Group.
Originally from Chicago, Linda moved to sunny South Florida with her family to enjoy the warm weather year round. Boating along the coast brought a whole new world of adventure! Now, as a certified scuba diver, she shares her love for the ocean by teaching her daughter to snorkel the reefs. Florida has been Linda's home on land and sea for well over 35+ years!
Entrepreneurial in spirit and an investor with heart, Linda helps individual home owners, business owners and banks sell for their highest values. Investing in real property was ingrained at a young age. Linda describes her parents as honest and hard working. She states they saved to purchase a home and focused on buying more properties for recreation and investment. "Helping local families and business owners achieve similar goals seemed a natural progression. Living in Palm Beach and Broward Counties through different life stages brings a high level of appreciation for south Florida's diverse population, culture, and unique communities."
Managing restaurants through high school awarded an academic Scholarship plus a two year marketing and distribution certificate prior to entering college. Strong work ethic continued into professional sales and sales management, while her quest for knowledge earned a Political Science degree from Florida Atlantic University with Business Administration and Women's Studies. Community involvement seeking sense of unity has been a focal point since FAU as a Senator for student government, multiple chairs for sorority and Greek councils. She continues to volunteer on community board of directors for local associations and loves to meet amazing people along her way.
After graduation, Linda pursued her professional career working for Fortune 500 and local businesses. Her employment allowed the purchase of multiple properties for additional streams of income. Enjoying the rehab and remodeling of properties, Linda wanted to truly understand the financing side of the business. She began her mortgage career in 2003, became the Principal Broker of 1st United Funding, and continues to offer financing through Certified Home Loans with her husband and colleagues.
Obtaining her real estate license in 2004, Linda quickly excelled in management offering sales training for local real estate professionals. Helping homeowners and investors understand their markets while supporting the rise in building and new construction, Linda compared new home values vs cost of remodeling or rehabbing older homes. She made similar comparisons for prospective 1st time buyers showing rent vs buy data. After experiencing extreme weather conditions, Linda obtained a public insurance adjuster's license to help others get the money they needed to remodel or rehab their properties. Linda has shown her ability to adapt quickly in response to market fluctuations while guiding family, friends and clients through their life changes and transitional times.
Linda continues to invest in property while helping those around her improve their homes, stating "investors make the world a better place by creating the beautiful properties and neighborhoods people want to live in."
Contact
Linda Barratt Cervantes