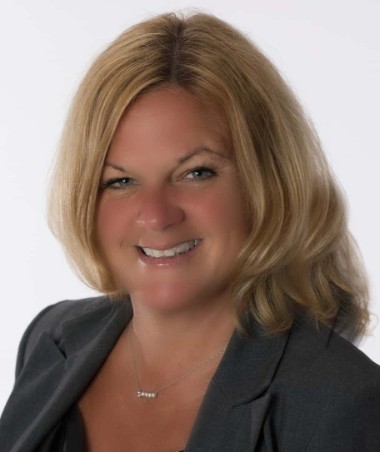 Branch Manager of Parkland
and Agent
Linda Bligh was born in Honolulu, Hawaii and was later raised in New Jersey. She received her BA in Journalism and BA in English from Montclair State University. She later studied for her Master's degree at Rutgers University. In 1996 Linda left the cold winters of New Jersey and moved to warmer weather, making Coconut Creek, Florida her home. It was here she chose to start a family and raise her two amazing children, Jake and Madison. Linda has played an active role in volunteering for the schools, park and recreations and various programs in the city.
Shortly after locating to South Florida Linda began her Real Estate career as a Sales Associate with EXIT Team Realty. During that time she was recognized and awarded from her office and EXIT's Regional and International offices as Top Listings Agent and Top Sales Agent. She was soon recruited as a Regional Director for Exit Florida. Her duties were to oversee Franchise Sales and offer support and training to over 135 Brokers and Franchisees throughout the state of Florida. Her efforts helped to grow many offices as well as establish the EXIT brand.
In order to spend more time with her family Linda later joined forces with a local independent Real Estate office, Realty Associates as a Senior Regional Advisor. Linda played a key role in the expansion of 5 offices and recruiting over 500 agents to the company. She oversaw the daily operations of the offices and staff, however her main focus and passion was assisting agents to grow their personal production and reach their income goals.
Linda has offered her South Florida Market knowledge and expertise as an independent consultant for other Broker /Owners in Recruiting and growing office production to brands such as EXIT Realty Gallery, Berger Realty Group, Re/Max Advisor, and Shawn Elliott Real Estate.
In 2014 United Realty Group offered Linda a chance to open and grow a branch office in Parkland, Florida. Linda has single handedly grown the office to over 150 agents and implemented office and training procedures. The agents trust her expertise, knowledge and leadership and turn to her for training and coaching. Linda states that she is most rewarded by the respect she receives from the agents and peers in the industry.
Linda remains active with her local Real Estate Board, FAR, NAR and Women's Council of Realtors. She also is a member of several local Chamber of Commerce and is known to volunteer throughout the community.